Profile: Elysha Rei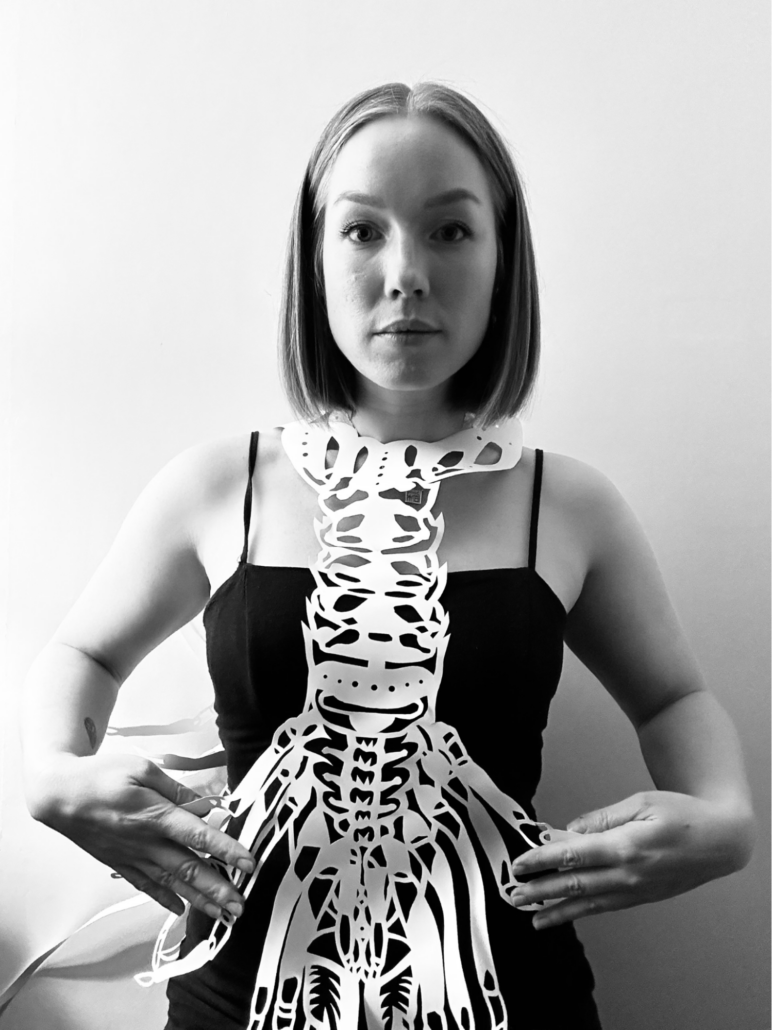 Elysha Rei is a professional artist who specializes in paper cutting and public art. When not actively creating in her studio, Elysha can be found working at the Queensland State Archives, pursuing her PhD (which explores how Nikkei Australian identity is archived in contemporary paper cutting), or engaging with the Nikkei Australian community as the chair of Nikkei Australia.
Elysha's artistic practice fits perfectly within our project to unearth the past – she begins in the archives. For the Nikkei Australian paper cutter, documents offer a "starting point for creative investigation . . . I use them to learn about the history and to synthesize that creatively. I pick out visual cues of archival materials within my work."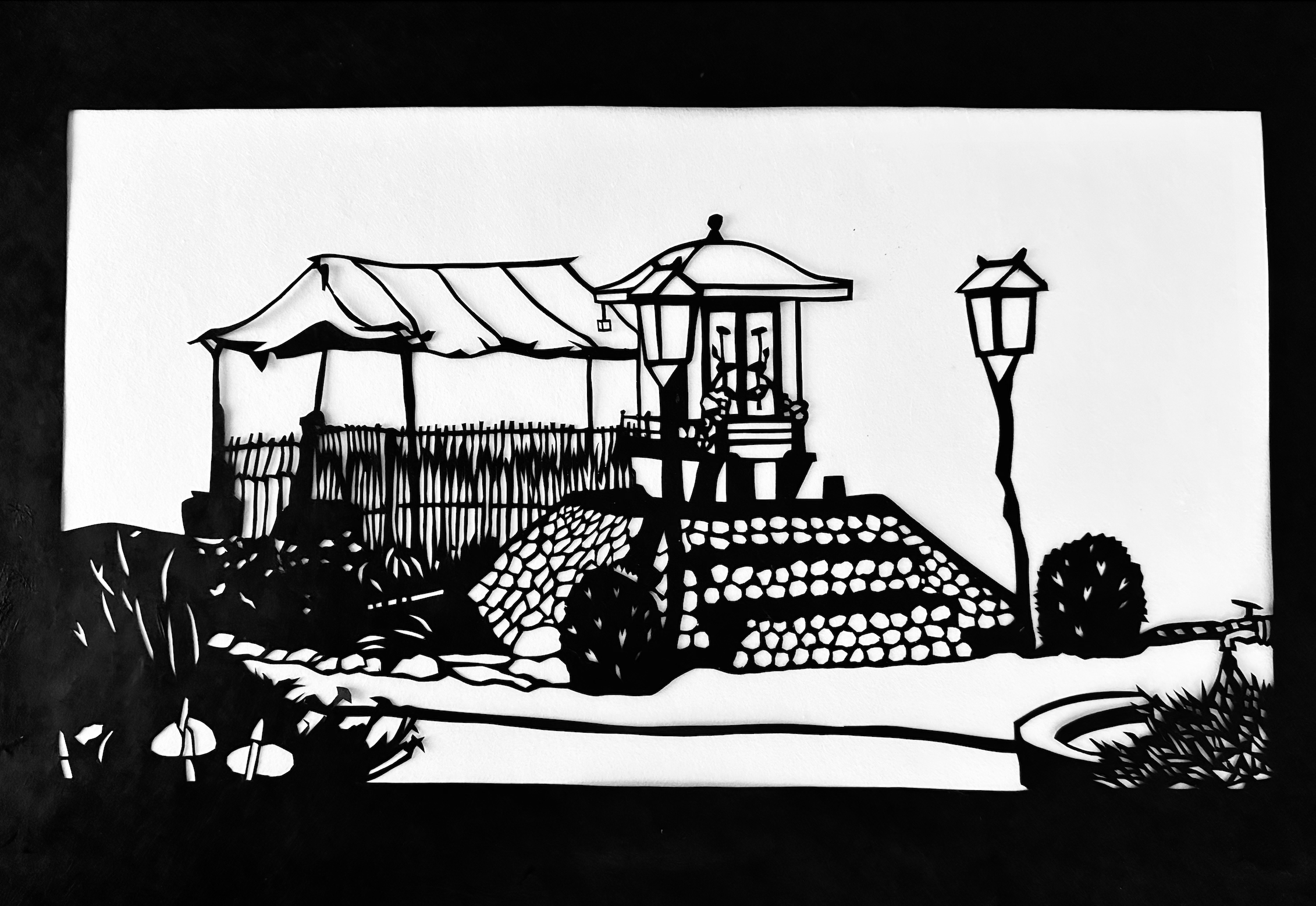 As a result, Elysha was a natural choice for a Past Wrongs, Future Choices artist residency, which she held in the spring of 2023. During two months in Victoria, her exquisite paper cutting artistic practice focused on the history of the internment and incarceration of people of Japanese descent in Canada, the United States, and Australia. Cuttings of plant life became central to this work. Elysha explains, "plants became almost like a visual metaphor for the history of Nikkei establishing themselves in one place and them being uprooted and transplanted and having to survive in the interior." Many plants that Elysha researched had originally come from Japan in the 1930s and are now classified by biosecurity as an invasive species  "This created an even more poignant connection – using the plants as a mechanism to represent the dispossession and displacement of the Japanese Canadian communities that planted them."
In addition to plants, Elysha became interested in representing barbed wire in paper cutting. Recreating barbed wire in paper gave it an aura of fragility, despite its use to incarcerate in American and Australian camps. In her work Elysha explores the role of barbed wire in confinement, as well as connecting to oral histories of internees feeling protected within the barbed wire, away from the hostile anti-Japanese sentiment prevalent outside of the camps.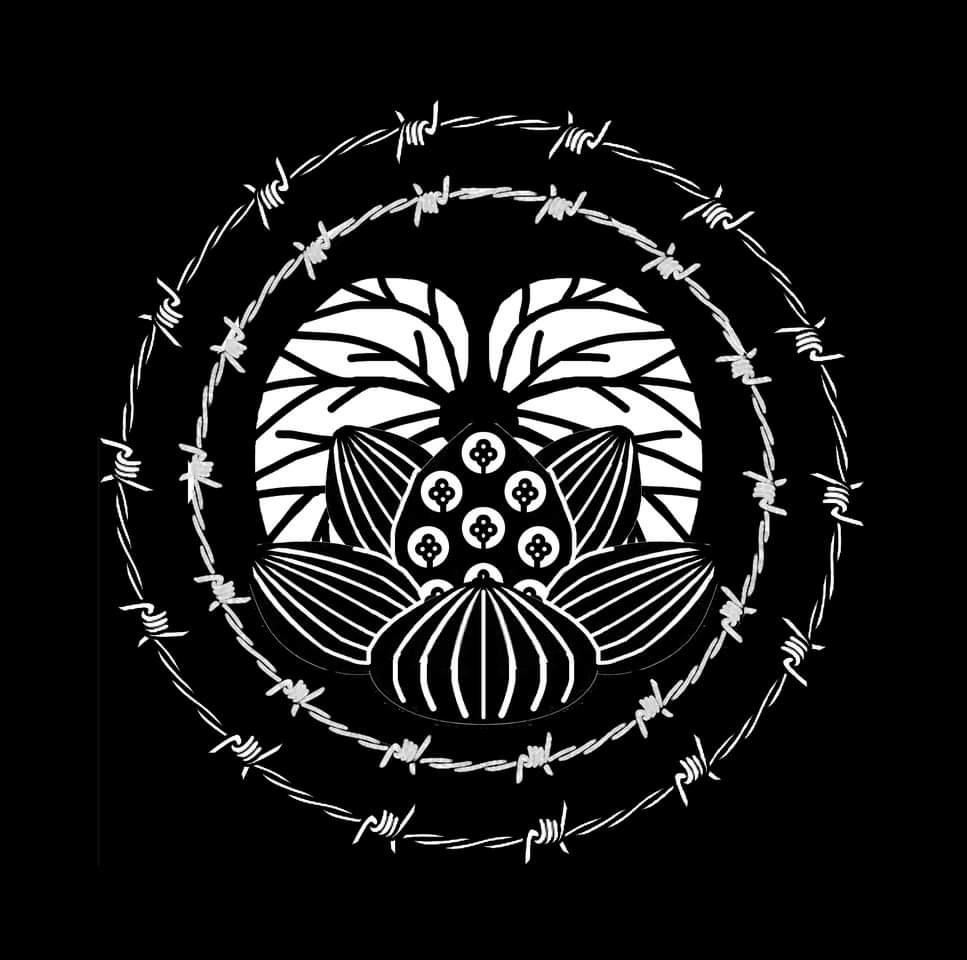 Elysha describes the PWFC program as "incredibly stimulating – intellectually and creatively." She found it "very inclusive because it's not always the case that artists get to have a seat at the same table in the academic world…I felt like I was very welcomed and my work was highly valued. I felt like an equal and that really empowered me  to place the value on my own work." The residents provided each other with constant support, while the program allowed each participant to focus solely on their work (something that can be challenging when working full-time and raising a family). Still in regular contact with her residency colleagues, the Winter Cohort is preparing to give a panel discussion next year in New Orleans.
Following the residency, Elysha is hoping to turn the work done in Canada into a full exhibit along with a collaborative paper with PWFC scholar Jeannie N. Shinozuka, which will discuss the parallels between plants and insect species and the social history of Japanese mistreatments/internments of the era. Further, because of her residency investigations into plant life, Elysha is currently leading the PWFC Garden Spotlight within the Archives Cluster, which she is hoping can reflect her work with plant species to tell this side of the Nikkei story as a "global one, not just within Canada or the US but in Australia too."
Elysha's art has been displayed in exhibitions in across the globe including Australia, Thailand, Japan, New Zealand, Canada, the US and the Netherlands. As well as participating in the PWFC residency, she as also been part of residencies in Japan and Thailand. To see more of Elysha's art, please head to her website or Instagram page.
This article was written by Kiri H. Powell, from an interview with Elysha Rei.