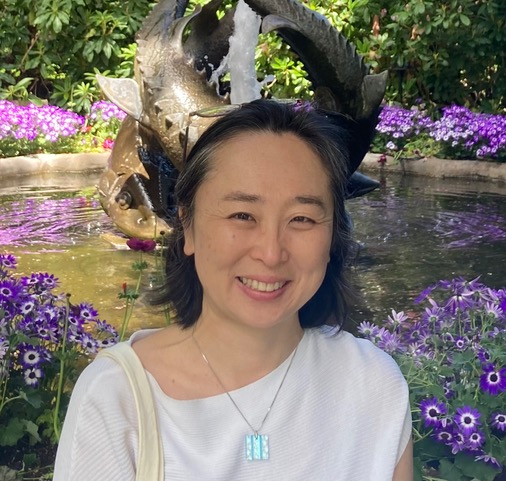 Dr. Naoko Kato, an instructor of Modern Asian History at St. Mark's College, is an expert on Japanese-language archival and literary sources. As an associate of the North American Coordinating Council on Japanese Library Resources and former Japanese language librarian at the University of British Columbia, Kato has often worked with Japanese literary materials in transnational contexts, most notably in her book, Kaleidoscope: The Uchiyama Bookstore and Its Sino-Japanese Visionaries.
Having initially studied at Sophia University in Tokyo, Dr. Kato considers herself fortunate to have worked with archival sources even as an undergraduate. Achieving a teaching degree from the University of Western Australia and an MA in Educational Studies at UBC, Kato went on to earn her MS in Information Studies and PhD in History at the University of Texas at Austin. Throughout her education, she became increasingly interested in both the relationship between Japanese Christians and the state and the relationship between archives and memory. While in her post at UBC, Kato became aware of the Landscapes of Injustice partnership, on which she was a co-investigator. She found herself affected by working directly with Japanese Canadians, as she reflects: "I grew up half in Japan and half in Australia, and I hadn't known people firsthand who were in the Nikkei (Canadian) community."
Dr. Kato's work on Past Wrongs, Future Choices, initiated during her scholarship-in-residence in Spring 2023, focuses the community literary practices and sources of Nikkei people in different national contexts. The key challenge to her efforts is the sheer volume of material which was confiscated, destroyed, or else neglected to the point of destruction during and after the dispossession and internment era. Linguistic and disciplinary divides have also obscured the value of much that remains. Says Kato, "important records are still buried in the archives; it might just say 'Japanese Language Material,' without details on the contents. […] Researchers might not know what is there or why it is valuable." As for the countless works eradicated, Kato has pointed to the importance of "listening to silences," by tracing around the outlines of cultural suppression efforts: "Because so much has been destroyed, I've been trying to document the process in which it was destroyed. […] I have to go to language policies that were enacted. I can't exactly recover the records, but I can at least talk about the process of loss." Kato has also described the search for implication of the lost content itself. She seeks to emphasize the vibrancy of the literary communities which were disrupted or uprooted, casting in sharp relief the tragedy of their abuse. Says Kato, "It's not just paper that's being destroyed or burnt."
Dr. Kato was greatly encouraged by her initial residency period at UVic, particularly in the opportunity to share ideas with a diverse range of artists and fellow scholars from across the world. This proved the ideal environment in which to begin study of Nikkei print culture in a larger number of Allied countries. Says Kato, "I had not done research on Brazil at all prior to doing this residency. I had thought more about the U.S. and Canada, and I hadn't really considered Australia." The differences in governmental print language restrictions across these nations, she suspects, may have had far-reaching consequences, including feeding the episodes of violent conflict which erupted within the Brazilian Nikkei population at the end of the Pacific War. Kato is optimistic that if the early successes of her residency experience "could happen across the board, a sort of cross-pollination, I think, that will probably create new knowledge that hasn't been possible until this point."
Dr. Naoko Kato's PWFC Working Paper, provisionally titled "Reweaving the Enemy Language into Nikkei Canadian and Brazilian Histories," will be available on our site in February.
This article was written by Aaron Stefik from an interview with Dr. Naoko Kato.